Hope for publishers or publisher's hope
With the iPad conquering the world print publishers worry more than ever about their future. Or don't they? (thanks to Addy for the tip!)
Fri, April 16, 2010 - 1:12
Pixels invasion
Seen around 3 million times in 4 days on the internet.
Patrick Jean's
latest short film, shot on location in New York.
Tue, April 13, 2010 - 1:46
Face of the city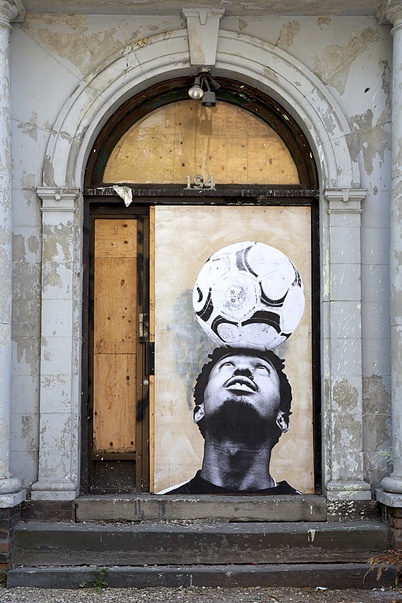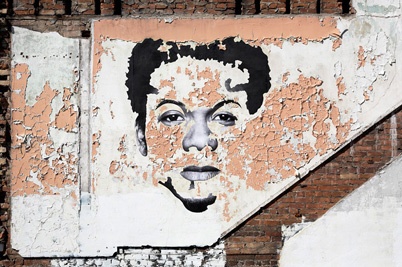 Street artist
Fauxreel
incorporates the texture of the wall in his 'Face of The City' -series.
Fri, April 09, 2010 - 10:08
3 dimensional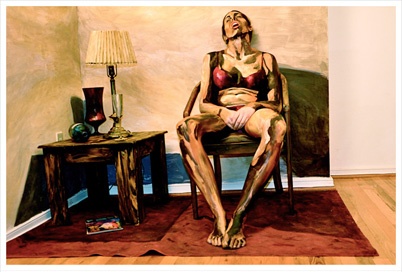 Alexa
is blurring the lines between illusion and reality by actually painting the subject itself as a part of the painting.
Fri, April 02, 2010 - 11:24
Balloon crazy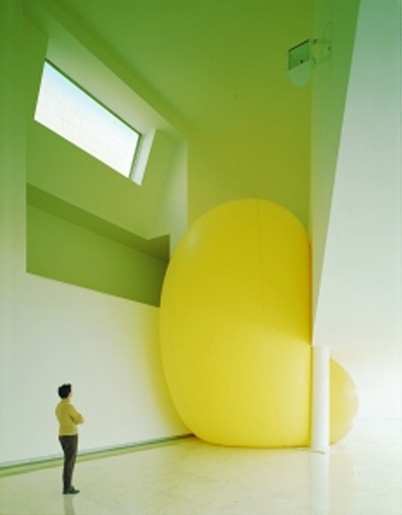 Berlin based and German artist
Hans Hemmert
is using air as part of his latest work.
Wed, March 24, 2010 - 12:01
H5
H5 is also known from 'The Child', a cult video for font lovers and graphic designers created by Antoine Bardou-Jacquet for the french dj Alex Gopher in 2005.
Tue, March 23, 2010 - 11:59
'Logorama'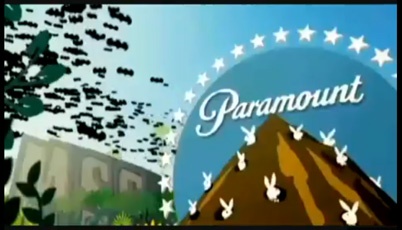 "Logorama," which won this year's Oscar for Best Animated Short Film, is a movie made up entirely of logos. Written and directed by H5's Francois Alaux, Herve de Crecy and Ludovic Houplain, "Logorama" is a 16-minute animated crime story that takes place in Los Angeles. Logos are the landscape, the heroes and villains of the film. Here
part1
and
part2
Sun, March 14, 2010 - 1:33
Cool bananas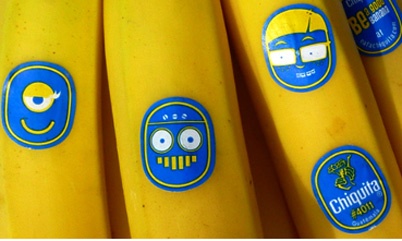 Playfull
blue sticker campaign
by DJ Neff & Mark Krajan for Chiquita.
Sat, March 13, 2010 - 10:34
Zilda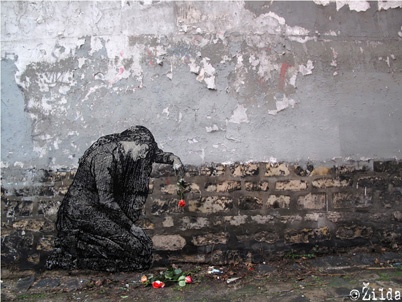 French street artist Zilda uses both paint and pasting techniques to create classical works that blend extraordinary well into the romantic backdrop of old Europe.
The latest entries
come from the city of Lisbon. Zilda:
" It is essential to know the social and architectural stratification of a city, to get familiar with its streets, its quarters, and to view that urban setting as a constraint that stimulates the staging of my ideas. 'Spotting the city' amounts to approaching it like an open-air museum where each wall constitutes a hypothetic painting, a backdrop already developing its own aesthetics and organization of colors and materials."
Mon, March 08, 2010 - 2:08
Sydney gets naked for Spencer Tunick.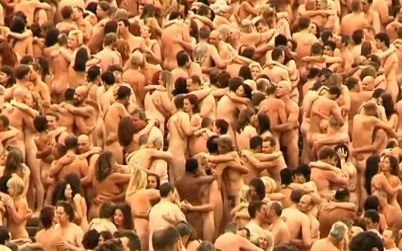 More than 5,000 people have shed their clothing on the steps of the Sydney Opera House to
pose
for a photograph by the American artist Spencer Tunick.
Sun, March 07, 2010 - 6:33
Sonic Acts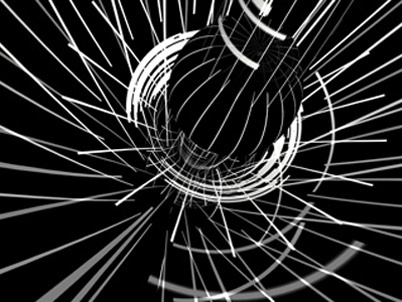 Media-festival
Sonic Acts XIII
invests the value of space and the influence of space and architecture on humans in these technological times. "The Poetics of Space" can be seen and heard on six locations in the inner city of Amsterdam from 25 until 28 February 2010.
Wed, March 03, 2010 - 12:14
Leo & Pipo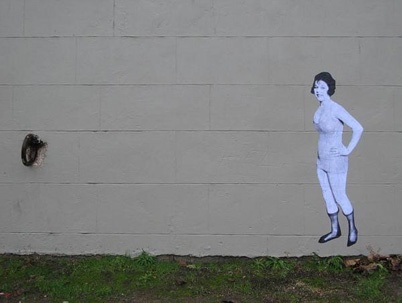 Leo & Pipo
paste anonymous historical figures to add character and personality to the city of Paris.
Wed, February 24, 2010 - 1:02