Cool bananas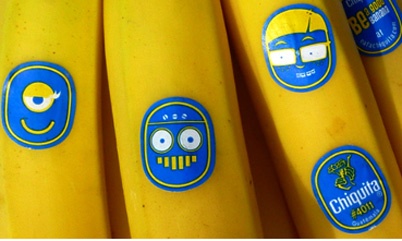 Playfull
blue sticker campaign
by DJ Neff & Mark Krajan for Chiquita.
Sat, March 13, 2010 - 10:34
Zilda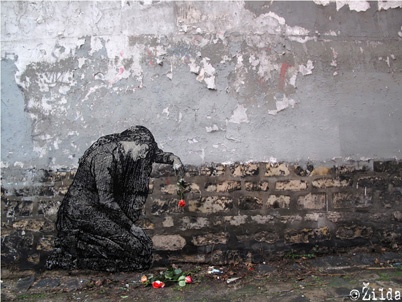 French street artist Zilda uses both paint and pasting techniques to create classical works that blend extraordinary well into the romantic backdrop of old Europe.
The latest entries
come from the city of Lisbon. Zilda:
" It is essential to know the social and architectural stratification of a city, to get familiar with its streets, its quarters, and to view that urban setting as a constraint that stimulates the staging of my ideas. 'Spotting the city' amounts to approaching it like an open-air museum where each wall constitutes a hypothetic painting, a backdrop already developing its own aesthetics and organization of colors and materials."
Mon, March 08, 2010 - 2:08
Sydney gets naked for Spencer Tunick.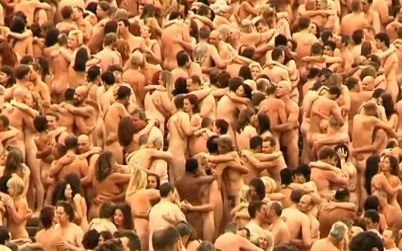 More than 5,000 people have shed their clothing on the steps of the Sydney Opera House to
pose
for a photograph by the American artist Spencer Tunick.
Sun, March 07, 2010 - 6:33
Sonic Acts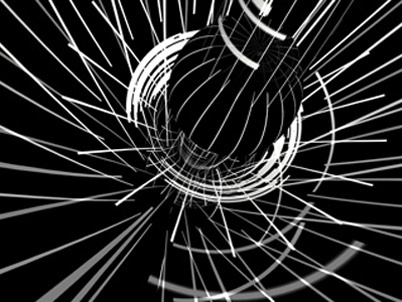 Media-festival
Sonic Acts XIII
invests the value of space and the influence of space and architecture on humans in these technological times. "The Poetics of Space" can be seen and heard on six locations in the inner city of Amsterdam from 25 until 28 February 2010.
Wed, March 03, 2010 - 12:14
Leo & Pipo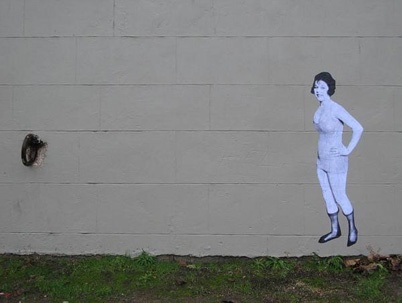 Leo & Pipo
paste anonymous historical figures to add character and personality to the city of Paris.
Wed, February 24, 2010 - 1:02
Art instead of advertisement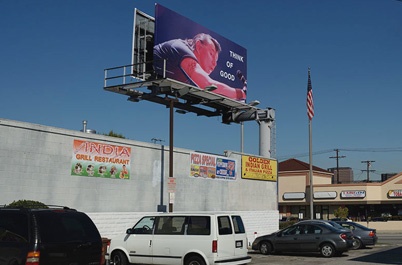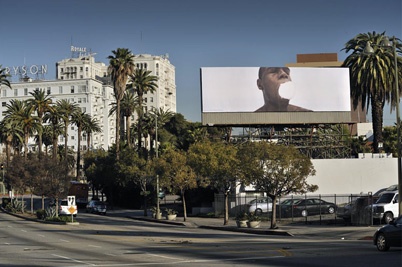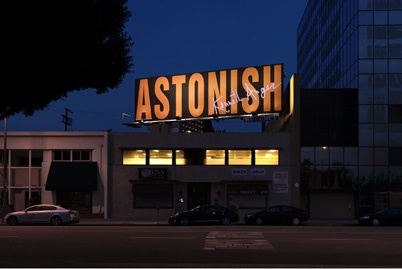 A project called
"How Many Billboards? Art in Stead"
is replacing billboard ads with works of art, presented simultaneously in Los Angeles in February and March 2010. (Photo's by Gerard Smulevich)
Wed, February 24, 2010 - 12:44
More than words alone


The question Afghanistan has dominated the news in recent days - here are images of the country and its' conflict taken over the last month. This is part of an ongoing monthly series on
Afghanistan.
Sat, February 20, 2010 - 11:00
Daniel Gordon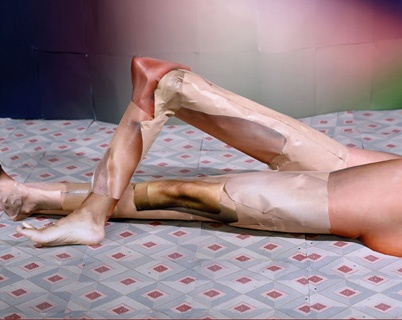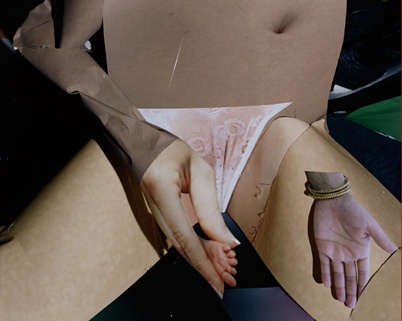 Just discovered these great photo-collages by
Daniel Gordon.
Check them out!
Sat, February 20, 2010 - 12:27
Abstraction in photography


Wasn't less more? Wonderful abstraction in these photographs by
Josef Schulz.
Thu, February 18, 2010 - 1:37
Sign out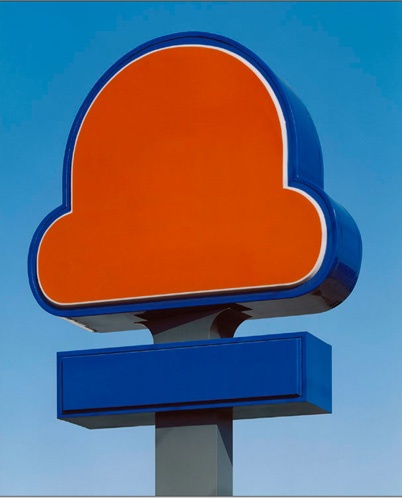 "Sign Out"
is a collection of digitally manipulated photographs of billboards which Josef Schulz took along highways of the USA.
Thu, February 18, 2010 - 1:28
Splitting the Atom
Massive Attack have commissioned films to accompany each of the tracks from the new album Heligoland. This one is directed by Edouard Salier for the track 'Splitting the Atom'. Check
here
to keep up to date.
Thu, February 18, 2010 - 12:40
Staples, a blank wall, and lots of patience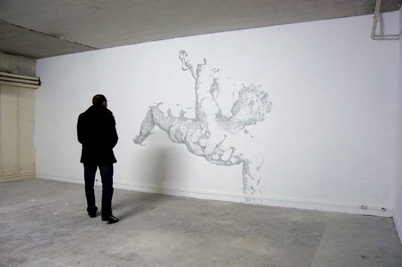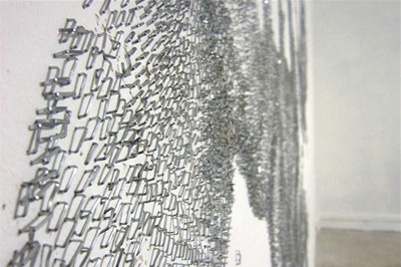 Baptiste Debombourg
made this mural ("Air Force One") of Icarus with 35000 staples.
Thu, February 18, 2010 - 12:39