Ghostcubes
Swedish designer
Erik Åberg
created a fascinating system of interlocking wood cubes that can be transformed in different shapes. If you want to know more; for € 10 you can order a 23 minute documentary where the research of the ghost cubes is explained.



Mon, February 24, 2014 - 9:33
Entfaltung
Time-lapse film showing the making of one of
Jule Waibel
's incredible dress creations for Bershka's 25 Dresses for 25 Cities project.
Wed, January 22, 2014 - 1:06
Dynamic type
Dutch design studio
LUST
was asked to create a new interactive installation for the exhibition 'Type/Dynamics' at the
Stedelijk Museum
in Amsterdam. The installation visualizes information that continuously surrounds us and is inspired by a publication on
Jurriaan Schrofer
who's typographic artwork predates the digital era.
Sat, December 21, 2013 - 4:05
Retrospective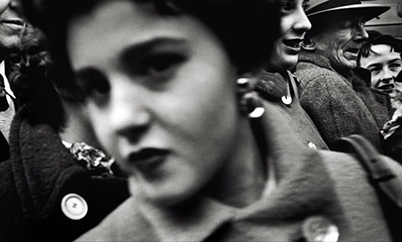 Foam
presents a unique retrospective exhibition of the work of
William Klein
. He pioneered the art of street photography and created some of the most iconic fashion images of the 20th century. He also made over twenty films, including the first ever documentary about Muhammad Ali. William Klein's work has been exhibited in numerous museums and galleries worldwide.
Sat, December 21, 2013 - 1:54
Hypnotic artwork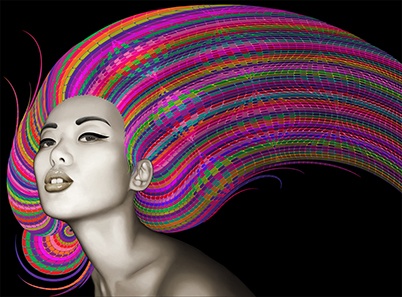 Graphic designer
Yehrin Tong
creates, sometimes 'Escher'-like, optical illusions and patterns. Her work features in ad campaigns and editorials and has been applied as graphics for fashion prints and embroideries.
Thu, December 19, 2013 - 2:42
RIP Madiba
Sat, December 07, 2013 - 1:48
Like a rolling stone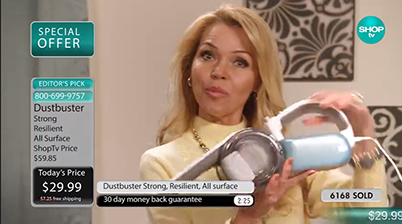 To promote his new box set 72-year old Bob Dylan released an
interactive video
last week, made by the Israeli company
Interlude
, that allows you to flip through various television channels to find on all programs people lip-synching the song "like a rolling stone". Great stuff! Read more about the
making of
.
Mon, November 25, 2013 - 2:04
IAPH Regional meeting Africa-Europe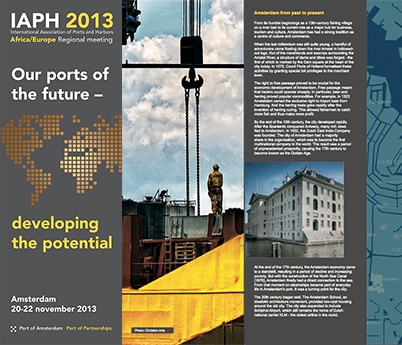 Under the theme of
"Our ports of the future – developing the potential"
, the International Association of Ports and Harbors (IAPH), Africa/Europe Region will meet in Amsterdam today, hosted by the
Port of Amsterdam
. Hole in the Dyke was asked to design the event identity.
Wed, November 20, 2013 - 12:59
Unseen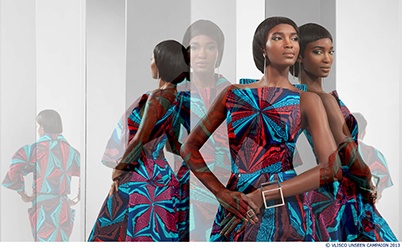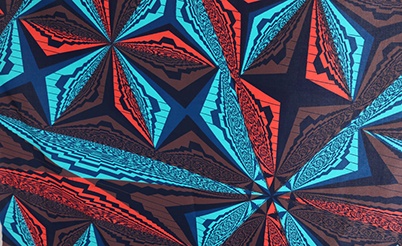 Since 1846
Vlisco
has been creating unique wax print fabrics in Holland that have influenced the african fashion landscape.(
read more
)
Michiel Schuurman
, known for his great poster designs, is working for Vlisco for a while now and finally shares some of the work he did for the
Vlisco Unseen Campaign 2013
.
Tue, November 05, 2013 - 1:36
Trailer 'De Trein'
In collaboration with Herinneringscentrum Kamp Westerbork
Moomba! Media
is working on a short film that will serve as part of an educational program. The film will be offered to schools and will be shown in
Kamp Westerbork
by the end of this year. Starring Julia Vorenkamp.
Tue, October 29, 2013 - 1:32
Banksy hits New York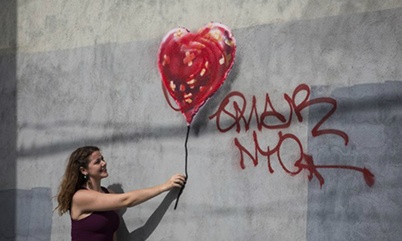 The secretive British street artist had announced that he's undertaking a "residency on the streets of New York" in October.
Here
the daily updates.
Fri, October 18, 2013 - 12:49
Upside down
Finally a car ad that does not feature a car. For Mercedes-Benz creative directors Lucasz Brzozowsk and Robert Herter came up with this hilarious chicken dance set to the famous Diana Ross classic.
Wed, October 02, 2013 - 5:03